Did some tinkering on the EVO Motor in the evenings this week. Over a couple of chilly evenings in the garage I got the cam gears, tappet guides, and oil pump installed.

I replaced the plastic breather gear with a new metal breather gear.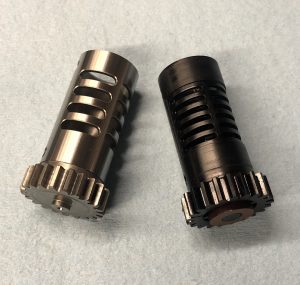 Coated the cam gear and breather gear with assembly oil. Lined up the timing marks and installed the cam and breather gear.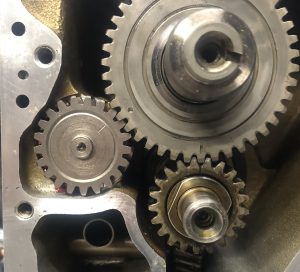 When I installed the tappet blocks I held the lifters in place, careful to make sure the lifters did not fall against the cam – could have used a third hand, but all is well. There is a small oil feed hole in the top of the case and in the tappet guide, should have taken a picture of it, but… I didn't. These oil feeds need to be correctly aligned when you install the tappet guides. There is a tool for this:


In the picture below you can see the tappet block alignment tool in the tappet guide.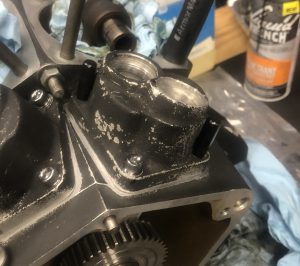 I used two of the three tappet block alignment tools to align the tappet block and the new tappet block gasket to the case, then torqued the bolts, removed the tappet block alignment tool, and installed the remaining bolts. Then rechecked the torque on all four bolts. Repeated the process for both tappet blocks.
The Genuine James Complete Engine Gasket Kit I bought included new keys for the oil pump shaft gears and a new clip, as well as the gaskets needed for the oil pump.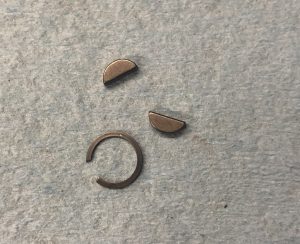 Coated all the gears and the shaft with assembly oil. Matched up the gears with the keys on the shaft and mounted the oil pump. Installing the c-clip on the end of the shaft was… challenging.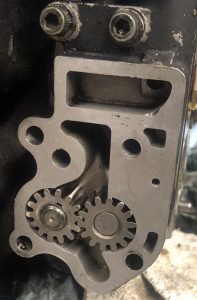 I did not install the outer oil pump cover yet, plan to replace the hard oil line which goes from the pump to the oil filter with a different fitting to use a oil hose. I need to find the right fitting, then I can replace it and install the outer cover.
Tappet guides, lifters, cam and breather gears, and the oil pump are all cleaned, inspected, and installed.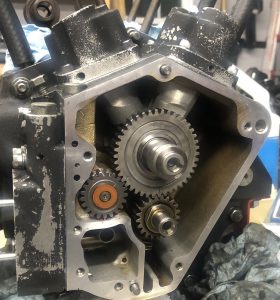 Holding off on installing the cam cover, in case I need to move things around (or redo something) when I am assembling the top end. Lot of stuff going on with the holidays, but I hope to get some time over the weekend to finish up the heads and get the pistons and cylinders installed. Will see how it goes.