Had a great Christmas with a lot going on, but had some time in the garage to tinker on the 1992 Harley Davidson Evolution motor. Got the cylinder heads on, pushrods installed, and the rocker boxes all buttoned up. Looks great, manual turned the motor over a few times and things seem to be working like they should. Smooth nothing seems to hang up, no weird noises, valves open and close like they should, with the plugs in there is compression – all of these are good signs.

The Genuine James Complete Engine Gasket kit included the new head gaskets.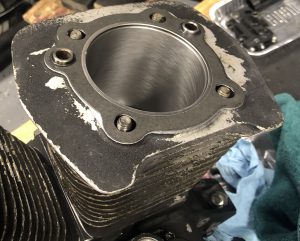 The Genuine James Complete Engine Gasket kit also included instructions for properly torquing the head bolts.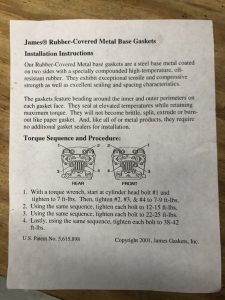 Cylinder heads are installed and head bolts are torqued per the specs. Motor is starting to come together.


The gasket kit also included all the gaskets for the rocker boxes.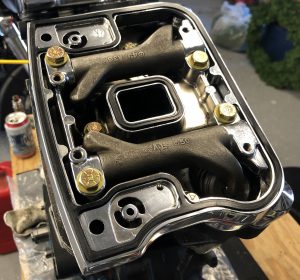 All buttoned up. Cylinder heads, pushrods and pushrod covers, rocker boxes, intake manifold, and the cam gear cover are all installed. The outer oil pump cover is also installed. Motor is put together.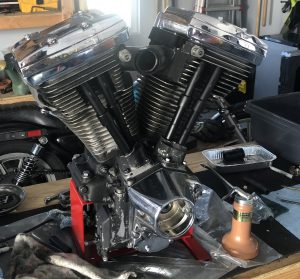 Turned it over a couple of times and all seems well. I am pretty happy with it, but the real test will be when I get a bit further along and can try to start her up. Still have a long way to go before that happens.
I ordered a oil filter mount and it will be here in the next day or so. Found a good deal on a 5-speed transmission on eBay, I know I am not going to need it for a good while, but I couldn't pass it up. Now to start looking for a frame, carburetor, wiring, ignition, charging system, starter, primary drive, forks, wheels, brakes, oil tank, gas tank… still a lot to do and long way to go, but it will get there…