Lot going and have been pretty busy. Work and home renovations have not left a lot of time for motorcycle projects. I did get some time over the weekend to tinker a bit and strip down the Sportster frame I picked up a few weeks ago.

Going to take a bit of cleaning up, but no major issues with anything (that I can see).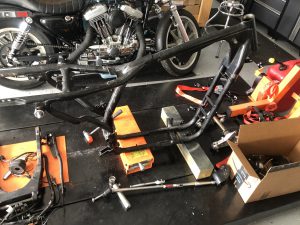 I still need to go through all the other parts I got with the frame to see what I can use, what is junk, and what I might be able sell.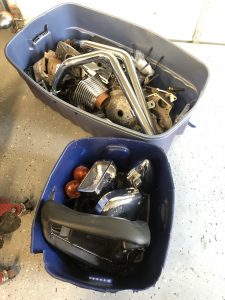 Calendar is booked up pretty solid until after Biketoberfest. I'll probably be able to do a little tinkering here and there. Will ramp up a bit after the trip down to Florida.