Hope everyone is staying safe and well. Been doing a little work on the bike as well as some other small projects around the house and garage. I picked up a cheap forward control kit on eBay. The kit is for a 1991-2003 Sportster so I knew it was not just going to bolt right up. Biggest issue was the rod for the shift linkage was about 2″ too short so I made a new one out of a piece of stainless steel rod and some other odds and ends.

I ordered a 5/16 x 12″ Stainless Steel Rod from Amazon.


I also picked up a 5/16 Heim Joint with 5/16-24 female threads (all the ones with the forward control kit had metric threads).
I cut 5/16-24 threads on both ends of the stainless steel rod.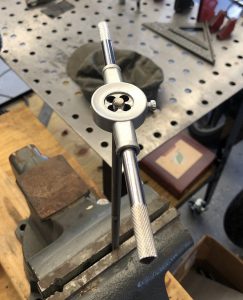 I had some pieces and parts from an old forward control set up to make up the shift linkage.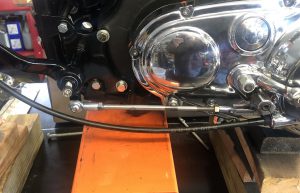 She shifts through the gears just fine.
Also picked up a different exhaust. Very cheap, extremely low quality, probably won't last very long, but they look AWESOME!!!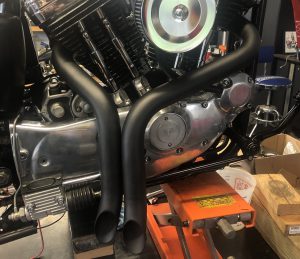 Couple steps closer.