Little something for the tank. Nothing fancy. Just some SportsterProject.com goodness for the '88. Picked these up from StickerYou.com.

The vinyl decals from StickerYou.com are inexpensive, easy to install, durable, and look pretty nice. I put the same SportsterProject.com decal set on the 1990 Sportster Project and they have held up pretty well through a lot of wet weather, an open trailer trip to Daytona, and a wash or two.
I used Windex to clean the surface really well. Then removed the backing from the decal and placed it where I wanted it. Used a credit card as a squeegee to make sure there were not any air bubbles in the decal and to make sure all the letters were good and stuck.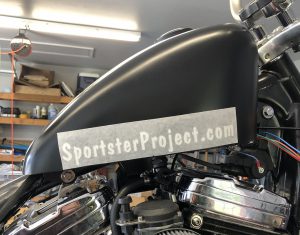 Then carefully peeled off the top sheet leaving the SportsterProject.com lettering on the tank.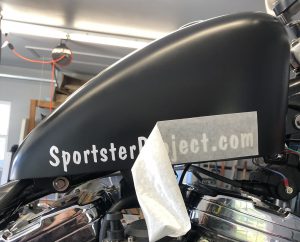 I think it looks really good…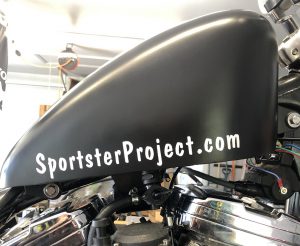 The weather on Sunday was fantastic. Tightened up a few things to get the 1988 Sportster Project off the lift and out in the sun.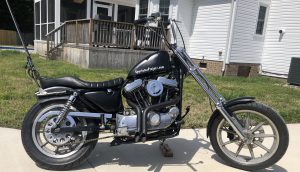 Took her for a short ride around the neighborhood. Needs some tweaking, but she ran and rode.
Great weekend!!! Hope everyone is well.