Started getting the Honda Shadow put together this weekend. Cleaned and rebuilt the carburetor, replaced the intake boots and most of the fuel lines, installed the new velocity stacks, and mounted up the new exhaust. She also got new plugs all the way around and an oil change.

Started by tearing the carburetor down and cleaning everything really good.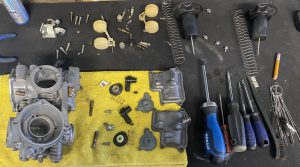 There was a lot of crustiness in there, but that is all gone now.
After cleaning up the stock slide covers I painted them with some flat black frame paint I had in the cabinet. Might upgrade them to some fancy finned covers someday, but for now this looks pretty good and I can spend that money on something else.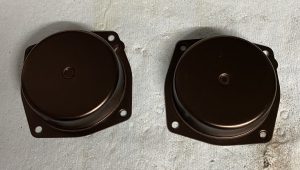 Rebuilt the carburetor using the TJB Performance Carburetor kit. New jets, new float seats and needles, new mixture screws, new slide diaphragms, new o-rings, and all new stainless hardware. I also replaced the stock choke cable set up with the shorty choke knobs.
Replaced the intake boots. The tip from the TJB Carb Videos on using some grease on the boots and the manifolds did the trick. It's still a little tricky getting the carbs in the bike but they seated right down on the new boots without much effort.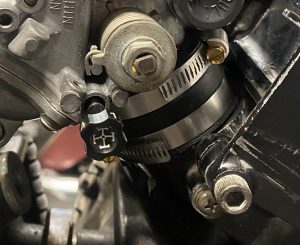 The new TJ Brutal Customs velocity stacks look great on there. The velocity stacks have to be installed after the carbs are on the bike. With the carbs on the bike the little set screws on the velocity stacks are a bit of a bitch. Dropped the tiny allen wrench a bunch of times but they are on there.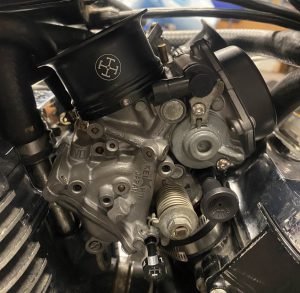 Replaced most of the fuel lines, gave her a new fuel filter, and ran the crankcase breather hose down the back of the frame.
Replaced the exhaust gaskets and installed the new TJ Brutal Customs Backdraft exhaust.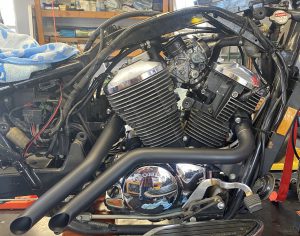 The Backdraft Exhaust looks pretty good on there for sure. The velocity stacks look really nice as well, definitely better looking than the stock air box and associated clutter that goes with it.
New plugs, new oil, and new oil filter. Now to make her run, check the sync on the carbs, and tune it up…