I thought the front fork tubes were 8 over, I should have measured as the fork tubes which were on the bike are only 6 over. They are getting replaced with the 8 over fork tubes from TC Bros Choppers, so it is going to sit about two inches higher in the front – I don't hate that at all.

The kit from TC Bros came with everything needed to replace the tubes. I installed the new fork tubes, new seals, and new dust covers. They look awesome.


They are going to look even better on the bike.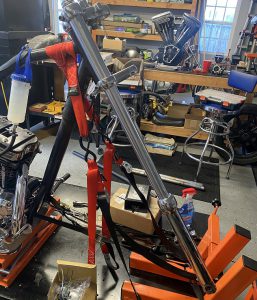 Not ready to completely put the front end back together yet, but soon…
There was a little something in the box for my grandson as well. A cool TC Bros Koozie to keep his juice nice and cool on the hot days ahead.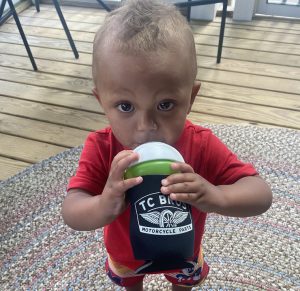 Have a great weekend everyone!