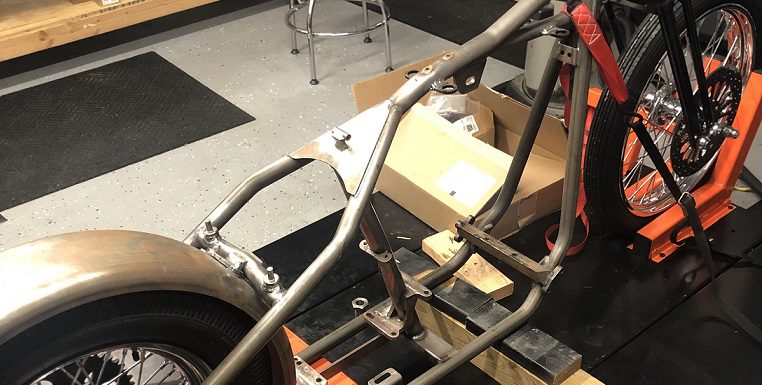 Everything is mounted up and welded on that needs to be mounted up and welded on. It all fits together like it should, now it's time to tear things down for prep and paint. My future is full of grinding, sanding, and cleaning. Got to paint the frame, fender, oil tank, and gas tank. You can paint a motorcycle any color you want as long as it is black… guess what color this one is going to be??? That's right, it'll be getting a healthy dose of rattle can flat black.

Removed the motor, transmission, seat, oil tank, and gas tank.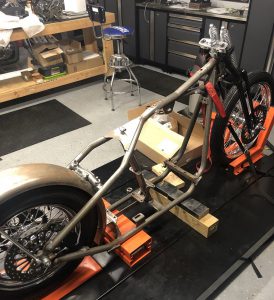 Front end, rear wheel, rear fender and sissy bar removed.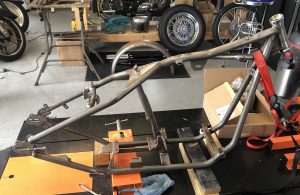 Back to where everything started… Now to start preparing the frame for paint.