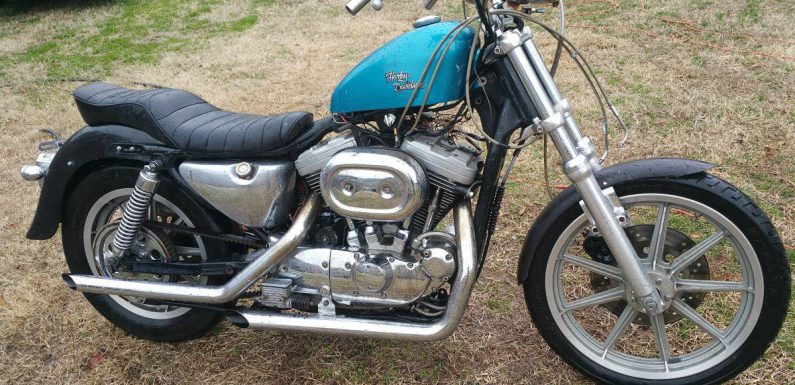 Here we go! I picked up this 1990 Harley Davidson Sportster on Craigslist.  Needs a lot of work, but I Am looking forward to the challenge.  This blog is to document the process of the project.  I will also be sharing the resources I use and lessons I learn along the way.

Here is what she looked like when I picked her up.  She shouldn't look anything like this in a few months.
Picked her up the week before last. Getting started on stripping her down to figure out what is what.
There will likely be a steady stream of UPS, FedEx, and USPS deliveries over the next few weeks while I am working to get her running.
Wish me luck…