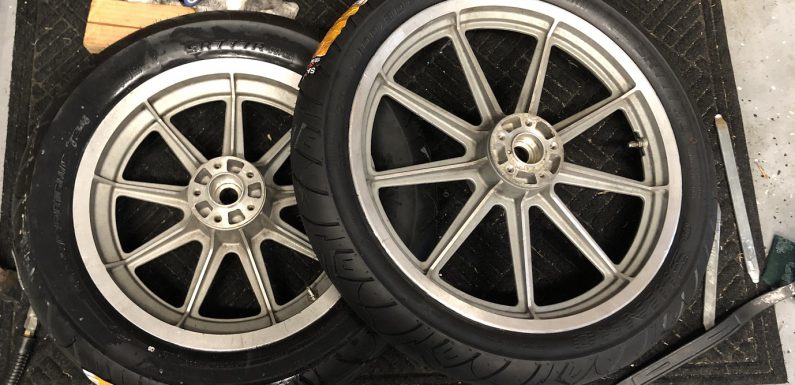 The 1988 Sportster Project got some tires this past weekend. I had ordered a set of Shinko 777s from Tidewater Motorcycles and picked them up earlier in the week. Front tire is a 100/90-19 and the rear tire is a 130/90-19.

Got them mounted up on the cast stock wheels. Replaced the valve stems as well. Both wheels mounted up pretty much with out issue. Took a bit of doing to get the rear wheel bead to set, but all good and no leaks.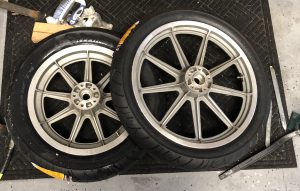 New ALL BALLS Racing Wheel Bearing and Seal Kits for both the front and rear wheels.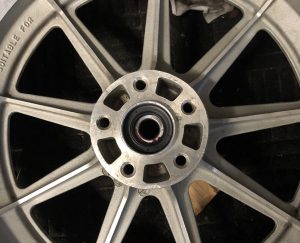 Have the front wheel mocked up, still have to get the spacing right since I won't be running the speedometer drive. The front brake rotor I have is warped 🙁 so going to have to get a different one.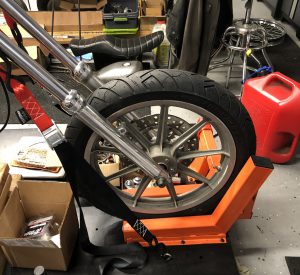 Have a few more things to do before I can mock up the rear wheel.
She runs and pretty soon she'll roll. Got to start working on the brakes and controls.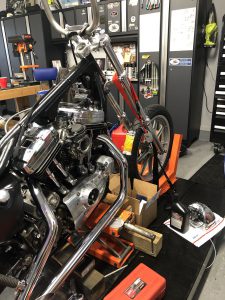 I have also been working on fabricating the sissy bar and rear fender struts. Stay tuned for a post on that… it is gonna be AWESOME!