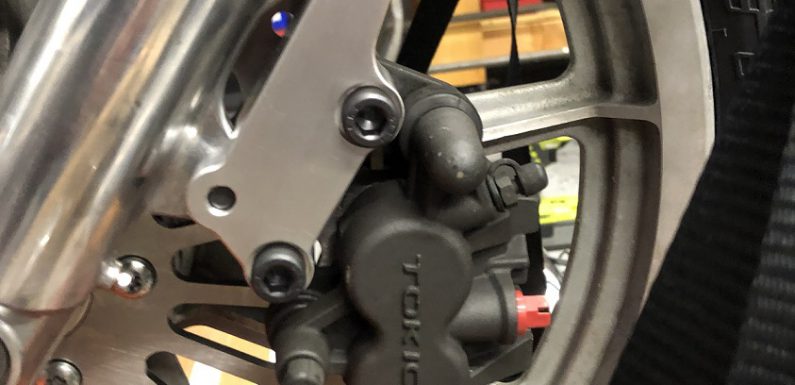 On the 1988 Sportster project I am using a front brake caliper from a sportbike… I have the single piston Harley Davidson stock front brake caliper and was planning to just rebuild it and run it but I was watching some YouTube the other night and came across a video on Shadetree Surgeon's channel about a front brake caliper upgrade using an inexpensive sportbike caliper.

Here is Shadetree's Video of the front brake caliper upgrade on his FXR:

I picked up a front left brake caliper from a 2007 Ninja EX650 on eBay, The caliper was less than $25 delivered. Ordered a set of brake pads off Amazon (only need the left set, so if anyone wants/needs the right set let me know). Finally I picked up a caliper adapter from Still Kicking Moto (this was the expensive piece at $100 delivered).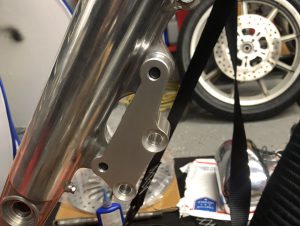 Mounted the left side caliper to the Still Kicking Moto caliper adapter.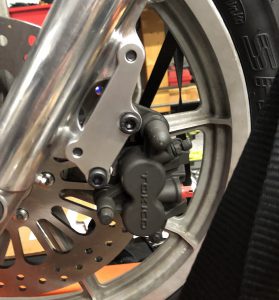 Pretty nice set up. Well made, very nice fit and finish.
For the front brake master cylinder I am using one from a Honda Shadow.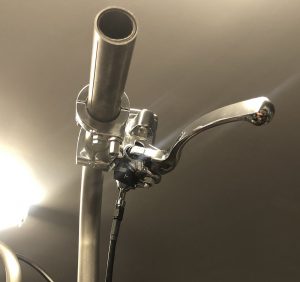 Got it all hooked up and bled the brakes. We have front brakes…
For the rear brake I am going to rebuild the stock Harley caliper unless I come up with something cooler.
Sissybar is almost finished… hope to finish it up this weekend.