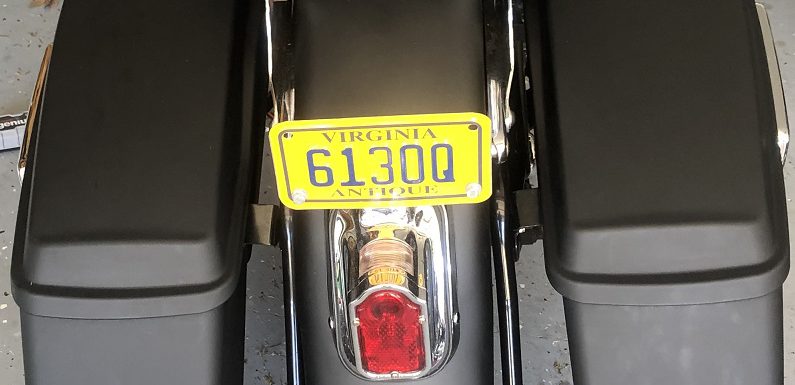 Decided to add a set of inexpensive hardbags to the Heritage. The 1992 Heritage Softail use to have leather bags on it, those wore out a long time ago. For a while I had a set of throw overs I used on it, but they did not fit it quite right. Then I went to just a tool bag and small swing arm bag, which were ok, but didn't really give me much room (or security) for things I wanted/needed to carry.

I was doing some looking around for options and I ran across an inexpensive set of knock-off aftermarket hard saddlebags for Harley Davidson Softails on eBay. After some searching for the best price, I picked up a set.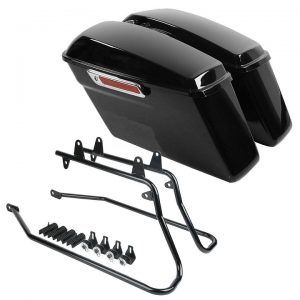 The package included the left and right bags with locking latches, liners, along with the mounting brackets and hardware. No instructions included with them, but it was pretty simple to figure out. I did replace some of the metric hardware which came with the kit with SAE hardware.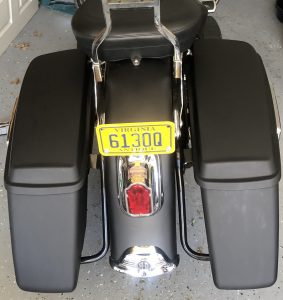 Inexpensive and imported knock-off but whatever, quality seems ok, were not too difficult to mount, they look decent, and they will do what I need them to do.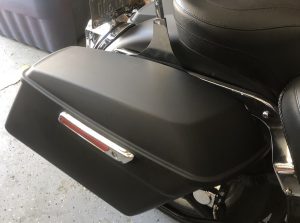 Not really sure about how robust the pins which mount the bags to the bracket are, seems like they will hold but are a bit sketchy. Just does not seem very secure but I think I should be able to shore that up with some safety wire.
She is going to get a little more TLC while I have things tore up. Painted the rear fender while I had it off, going to repaint the front fender as well. Got to replace the rear brake light switch. She has got a lot of miles on her and a lot of miles left in her. We should be going back down the road soon.
I care about my old bagger and it's badass. 🙂
Stay safe, stay well…