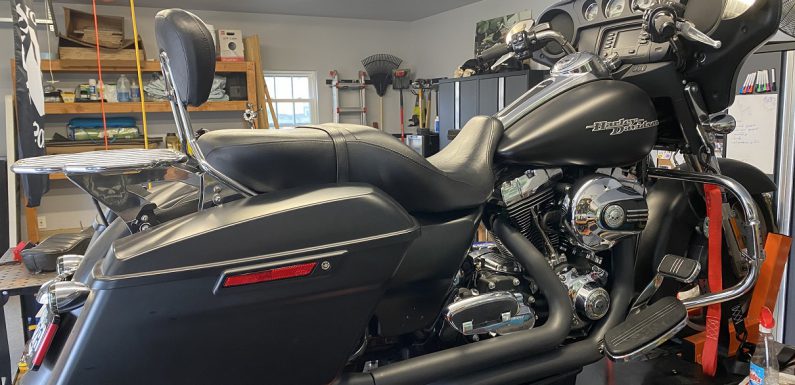 Over the weekend I did some maintenance on the Street Glide to get her ready for the ride down to Biketoberfest 2020 next month. With COVID-19 I think things are pretty much still up in the air on whether or not Biketoberfest 2020 is "officially" happening this year. Regardless, Sandy and I are going to ride down there and at the very least hope to enjoy the ride and the weather down in Florida.

Put the Street Glide up on the lift and changed the Engine, Primary, and Transmission oil.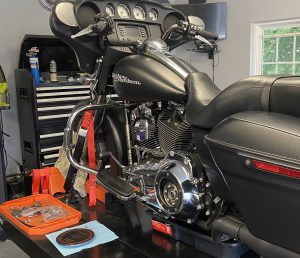 My Street Glide has an earlier Derby Cover which uses the earlier flat gasket. I picked up the service kit which includes the oil, transmission, and primary plug o-rings (OEM 11105) along with the earlier derby cover gasket (OEM 25416-99FM).


Also did a flush of the front and rear brake fluid and the hydraulic clutch fluid. Harley recommends flushing the brake and clutch fluid every two years, and I honestly cannot recall if I have ever done it. It is done now.
While she was up there I also noticed the front brake pads were pretty worn down. Probably would have made it to Daytona and back but just to be safe and since I am already messing with it decided to change them out. Bayside HD had the front brake pad kits (OEM 41854-08), which include the pads, caliper pin, and retaining clip, in stock so she got a new set pads up front. It is recommended that the caliper pin and retaining clip be replaced with the pads, if you get aftermarket pads they do not usually include the pin and clip so you will need to pick those up separately (OEM 42849-08). Rear brake pads still have plenty of life left in them.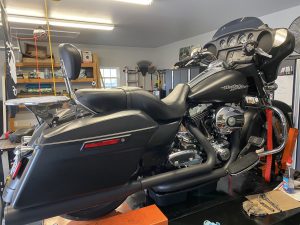 The weather was nice on Sunday so took her out for a test drive – she goes, she stops. Checked all the fluids when we got home, all good and she is ready to go. Looking forward to the ride down there.