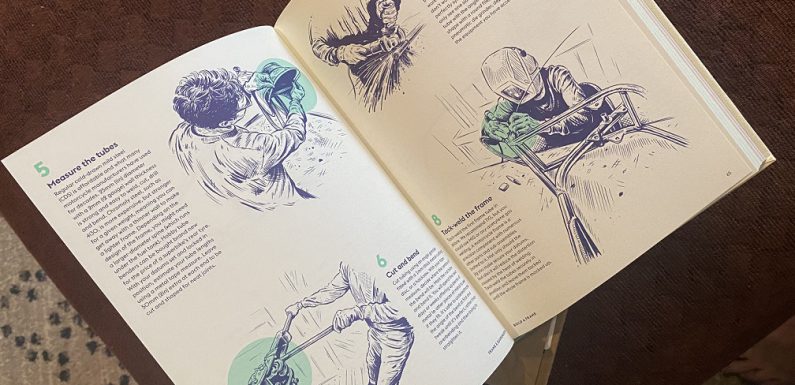 Saw this on my instagram feed (can't remember who shared it). I decided to pick up a copy of How to Build a Motorcycle – A Nut and Bolt Guide to Customizing Your Bike by Gary Inman. Enjoyed the read so figured I would share my thoughts.

Nice little book. Would not call it a step-by-step guide but it is filled with a bunch of great nuggets of information, some awesome illustrations, and a whole lot of inspiration.


It goes over a bit about everything from planning, to necessary tools, to build styles, to some great how to (and how not to) tips – tank, fenders, engine, frame, suspension, handlebars, electrics, brakes, wheels and tires, it's all in there. The book does not cater to any specific manufacturer, the concepts apply to pretty much any build.
Definitely enough detail to give you an idea of what you know, what you think you know, and what you don't know. This book will help provide you with some direction (what to research, what to ask about, how to ask about or research deeper into something with some intelligence, etc), especially if you are wondering about, worried about, or stuck on something.
An informative and entertaining read for sure. Very well done! It will definitely be a handy reference to have on the shelf. I enjoyed it. Grab a copy for yourself here How to Build a Motorcycle – A Nut and Bolt Guide to Customizing Your Bike by Gary Inman