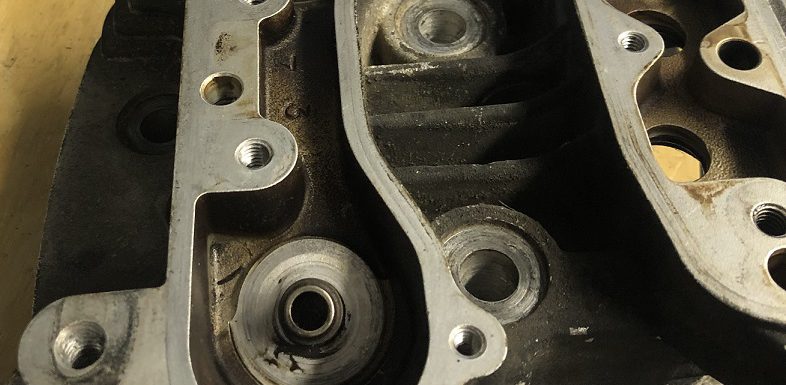 Removed the valves from the EVO motor heads. The valve springs are held with keepers on the valve stems. To remove the valves the springs need to be compressed to remove the keepers.

Picked up an inexpensive valve spring compressor tool to remove the valves from the heads.


Inexpensive but it did the job. Hopefully it works as well when it is time to reassemble.
Took a couple of times to get the tension on the valve spring compressor right, but once I had it dialed in it worked with out much effort.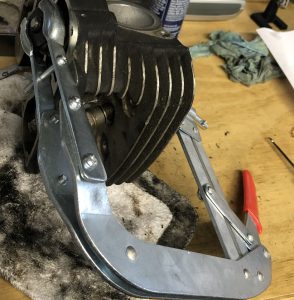 The tool compresses the valve springs so the keepers can be removed. You can see the two keepers at the top of the valve steam in the picture below.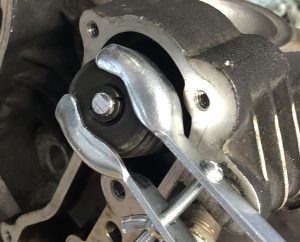 Once the keepers are removed the valves and springs can be removed from the heads.


I also removed the valve guide oil seals, these will get replaced when I put things back together. The heads are ready for a trip to the parts washer to get cleaned up.
I kept the front and rear, intake and exhaust, valves, springs and keepers separated so they can be installed from where they came when I go to put things back together.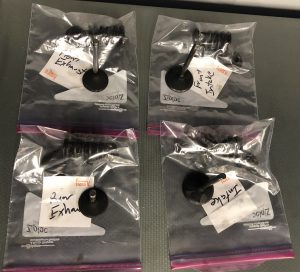 Everything has been disassembled. Time to get everything cleaned up.