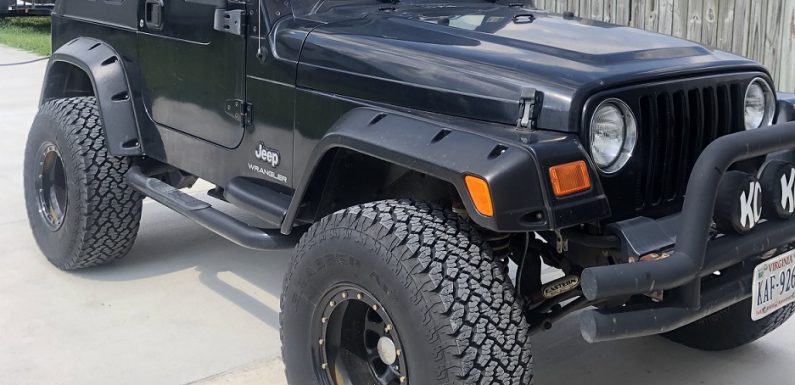 Sandy and I were on vacation last week on Ocracoke Island. We go down there every year, it is a fantastic place to visit and relax. Since it was just the two of us we took our Jeep this year and had a blast driving on the beach. Prior to leaving I had some plans to replace the soft-top on the Jeep. The original top was getting kind of crusty and had some algae and mold growing on it. The zippers for the side and rear windows were also pretty much shot.

I ordered a Bestop Sailcloth Replace-a-top Soft Top with Tinted Windows while we were still on the island. It was delivered just prior to us getting home, so yesterday I got it installed. The Replace-a-top kit includes the soft top, the two zip in side windows, and the zip in rear window. It uses the OEM bows.
I laid the new cover out in the sun to heat up while I removed the old cover. The instructions in the replace-a-top kit were well written and made the process very easy. It took about 2 hours to install. This included removing the old top, replacing the bow straps, and installing the new top. The most challenging part of the install was getting the snaps on the rear bow snapped, just took a little extra stretching and cussing. After that everything lined up nicely.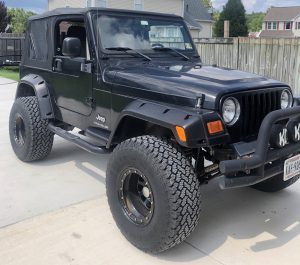 The new top looks great!!!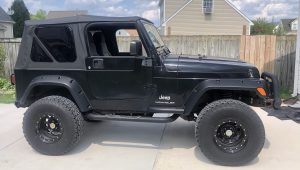 Took almost as long install the top as it did to vacuum out the sand from the trip 🙂 Not sure we left any on the island.
We are just doing some other freshening up on the Jeep. Next I am going to replace the rear bumper and seat covers.
Probably should give her a good wash. Maybe.