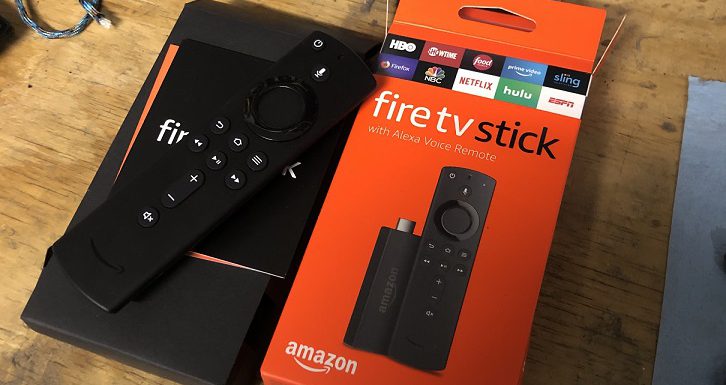 I have a TV in the garage. Mostly for just having something playing on it for background noise while I am tinkering. When I built the garage I did not run cable for TV out there. Which is a good thing, since recently we decided to cut the cord with cable TV and use HULU for live TV and so far it was a great decision, saving over $100 a month and still getting the TV channels we watch and more.

One thing I would like to have out there is local TV for the news. I have an HDTV antennae in the garage, but reception on it is spotty at best – especially if the weather is bad. At times I can pick up a few local channels, sometimes not. I decided to pick up a Amazon FireTV Stick for the garage so I can watch live TV on HULU out there and it arrived yesterday.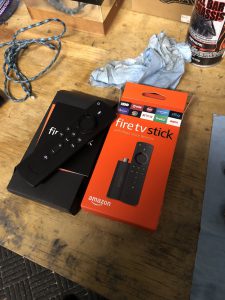 The FireTV stick is really easy to install. Plug it in to the HDMI port on the TV, plug it into power, and follow the prompts to set it up. When you order the FireTV stick you can have it pre-configured with your Amazon account and Wifi settings. So it is pretty much just plug it in and go.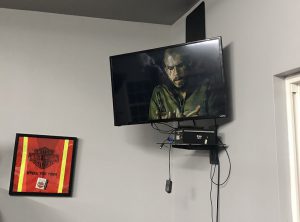 Besides live TV on HULU there is also a ton of other stuff, including a bunch of great on-demand shows, movies, and a lot of free motorcycle movies on Amazon Prime Video. It's great to have something playing in the background while tinkering, now I have more choices and reliable access to live streams of local channels without having to have cable run or the additional monthly expense of renting a box from the cable company. More money for motorcycle parts 🙂
As a bonus the FireTV stick comes with the 2nd generation remote which allows you to control the TV (power, volume) with the FireTV remote, so only one remote necessary. Just had to enable HDMI CEC on the TV.


Even with paying for HULU and NetFlix, cutting cable TV out made our monthly bill go from $230 and change a month to less than $130/month (this includes Internet service, HULU with Live TV, and Netflix), that's around $1200 a year which can be spent of other things (motorcycle parts). Plus we can watch TV anywhere… even in the garage.