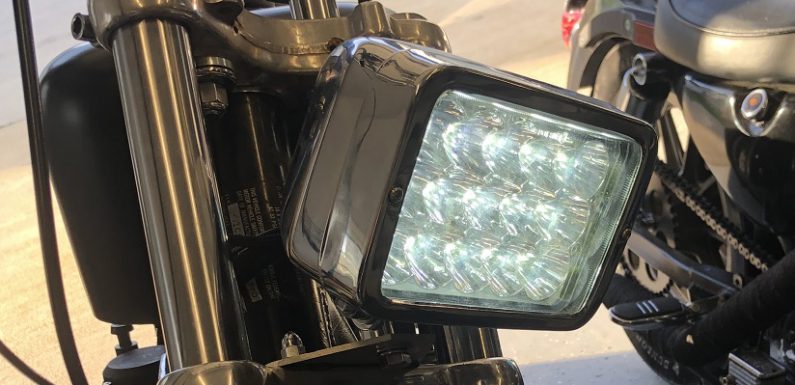 Just tinkering with the wiring on the '88 Sportster. Had a 4 x 6 rectangle headlight bucket in a box of parts I picked up. I made a mount for it out of some aluminum to attach it to the lower tree. Got the front end wired up with the headlight, oil and neutral light, and the rear brake light switch on the handle bar.

The bucket had a sealed beam headlight in it, which did not work. I picked up some 4×6 LED lights from Amazon.


Got everything mounted up and the LED headlight in the bucket.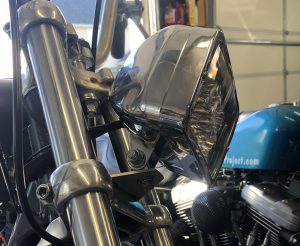 Hit the switch…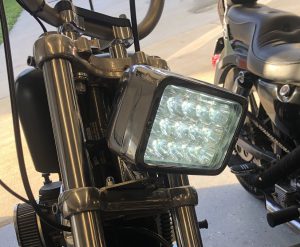 Lights!!!
Now to get the thing tuned up…