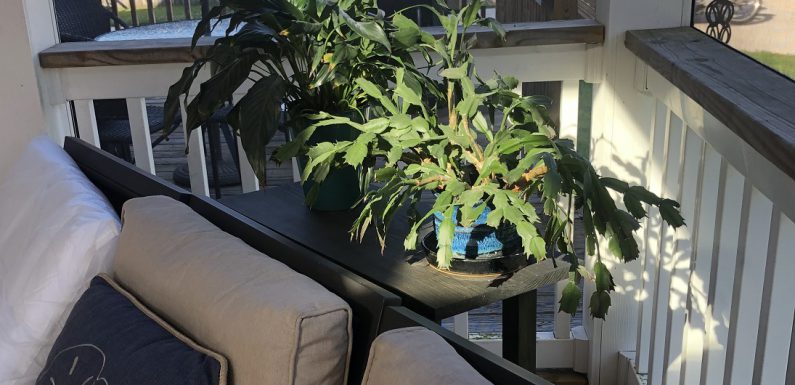 A little DIY woodworking over the weekend. Sandy wanted a console table to hold plants for behind the couch on our screen porch. I came up with a quick plan for a table and headed to Lowe's to pick up some lumber. This table is made from a plan in my head, three 2″x2″x8″ pieces of pine for the base, and one 1″x12″x6″ piece of pine for the top.

First thing I did was cut the 2x2s for the rectangular base. The table needed to be about 30″ tall so I cut the 4 legs at 29″. Then I cut the 4 long sides at 18″ and the 4 short sides at 6″.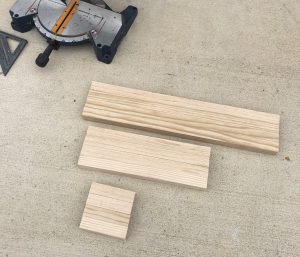 I used my Kreg Pocket Hole Jig to drill the holes to assemble the sides.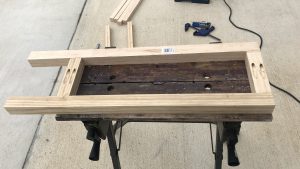 Once I had both sides assembled I used the four 18″ 2x2s to create the table base.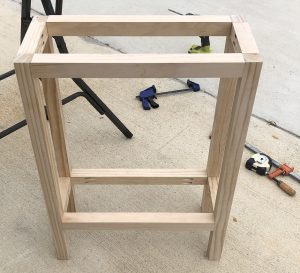 With my original plan the bottom of the table was going to just be open. I had a bit of 2×2 left so I decided to add slats to the bottom of the base. I cut seven 6″ slats from the 2×2. I spaced them evenly on the bottom and attached them using the Kreg Pocket Hole Jig. I then cut the top out of a 1×12 and attached it to the base.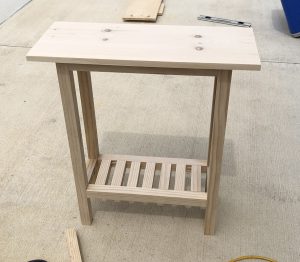 I gave the whole thing a good sanding and then stained it with some ebony stain I had on the shelf left over from another project.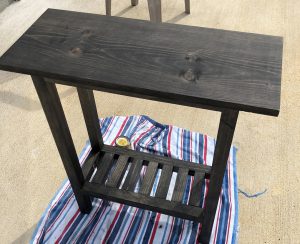 I think it turned out great. Fits nice behind the couch on the porch with plenty of room for Sandy's plants.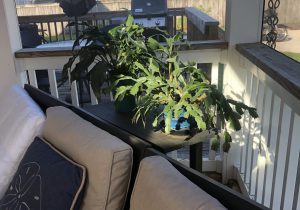 I am pretty proud of it. It is sturdy, looks great, and cost about $30 in lumber and a couple hours in the garage.
I also tinkered with the motorcycles this weekend. Took the 88′ Sportster out for a quick ride, man it is fun! I ordered a cool ass seat for the 1988 Sportster Project, if I get it before next weekend I'm going to get the sissybar finished up. It is going to look awesome so check back for that.