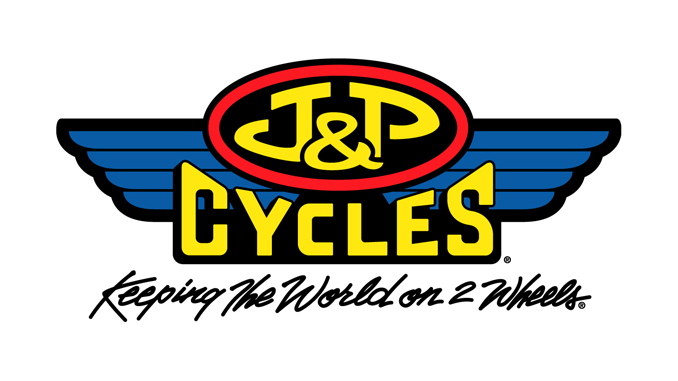 Keeping the World on 2 Wheels
J&P Cycles
is one of America's largest retailers of aftermarket parts and accessories for Harley Davidson®, other american made v-twin motorcycles, and metric motorcycles. Everything you need to dress up your current bike, improve performance, or build a complete custom bike from the ground up.
J&P Cycles
has all the parts and accessories you need to make your bike look and run good.
Stock OEM Replacements and Aftermarket Accessories
S & S Cycle, Custom Chrome, Drag Specialties, V-Twin, KuryAkyn, Ciro3D
Corbin, Vance and Hines, Memphis Shades, Saddlemen, Progressive Suspension
Helmets and Gifts, Batteries, Books, Brakes, Carburetors, Dash/Speedo, Driveline,
Electrical, Engines, Exhaust, Fenders, Footpegs/Floorboards, Fork Assembly, Forward Controls,
Frames, Gas Tanks, Handlebar Controls, Handlebars, Apparel, License Plates,
Horns and Hardware, Lighting, Lubricants, Oil Tanks, Saddlebags, Seats, Security, Lifts,
Trailers, Covers, Tires, Tools, Touring Accessories, Transmissions, Wheels, Windshields & Mirrors
Find it all at J&P Cycles Now
Harley Davidson Sportster Parts at JP Cycles
Harley Davidson Street Glide Parts at JP Cycles
If you do buy a lot of motorcycle parts and accessories online, check out J&P Cycles' Gold Club. As a Gold Club member you get member only discounts, free shipping on all orders, and you earn points which can be converted directly to cash on JP Cycles orders.