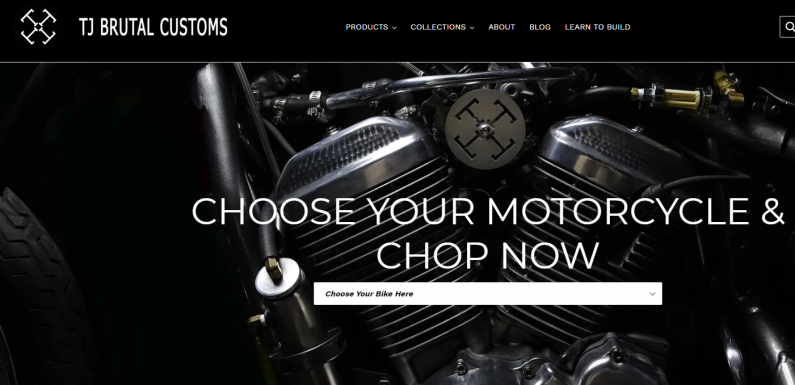 The availability of and the aftermarket for Harley parts, even old Harley parts, is massive. If you are looking for an idea, a replacement part, New Old Stock (NOS) parts, used parts, or custom parts for a Harley these things are pretty easy to find. This is not necessarily the case for Honda or other metric motorcycles. There are a lot of metric motorcycles out there, and yeah there is some aftermarket and custom stuff available for them, but just not the same as for Harleys. There is a lot of so called "universal fit" stuff (BTW "universal fit" just means you are probably going to have to hack it up to make it work….) which is also available. I recently ran across TJ Brutal Customs, their custom parts, and the TJ Brutal Custom's YouTube channel which gave me some inspiration and hope.

More than just having some cool custom parts available, TJ Brutal Customs gave me some great ideas, helpful tips, and a vision for what the wife's old Shadow could become. The first set of parts I ordered from TJ Brutal Customs just arrived, including the velocity stacks, exhaust, and performance carburetor rebuild kit. Have to say, everything is high quality stuff and looks great!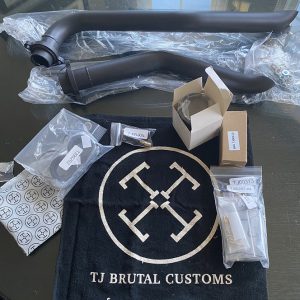 Along with the parts I ordered they also sent along some cool swag, a shop towel, a pin, and a bandana.
The TJ Brutal Custom's YouTube Channel is definitely a handy resource. Really learned a lot from the 4 part dual carb rebuild series.
I sent TJ Brutal Customs a question from the contact form on their website about the fit of a specific part (their peanut tank). They responded quickly and even though they did not have the specific answer they said try it out, if it doesn't work for you, send it back for a refund. So the customer service is another great reason to give them a shout out here.
Just wanted to give some credit where credit is due… TJ Brutal Customs did not ask for this review nor did they provide any incentive to post this (however if they read this and want to provide me with a discount on my next order, I would not be opposed to that 🙂 ). The only issue I have with TJB is they ship (at least this order) FedEx, sorry but FedEx is the worst. TJB shipped it out fast but FedEx walked it across the country.
If you own a metric bike and have some go to resources for parts and ideas, please share them. Just post them in the comments below…