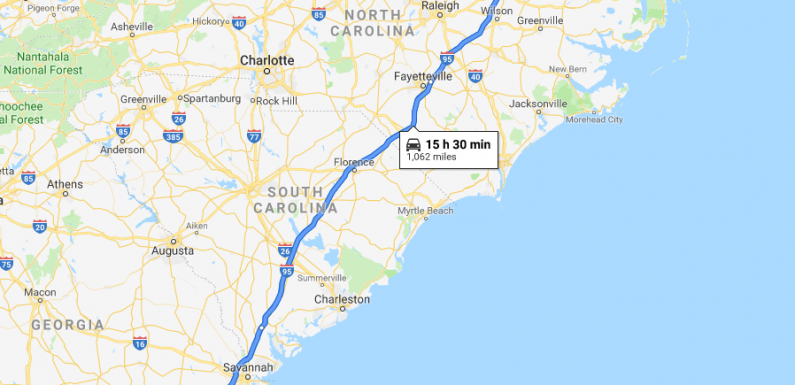 Tomorrow Sandy and I are setting out to complete the Iron Butt Association Saddlesore 1000 which I have been planning for a couple months now. This is completing 1000 miles in under 24 hours. Yesterday I checked out the bike we will be riding, our 2014 Harley Davidson Street Glide. Checked tire pressure, lights, fluids, etc to make sure she is ready for the ride. This morning I checked through our gear – boots, gloves, jackets, sun glasses, night glasses, tool roll, etc… just to make sure we have everything we need. We should be all good to go.

We will be leaving Suffolk, VA early tomorrow morning and headed to Brunswick, GA, which is about 530 miles out. Then we will turn around and head back towards home. Google maps says it is about a 15 hours and 30 minute ride, though I know it will take us a bit longer than that.
Looks like the weather should be pretty good. Maybe a bit warm along the route but there is not much of a chance of rain. It is summer in the south, so we are prepared if we run into an afternoon storm. We are going to pack for overnight in case the weather goes bad (or we have some other problem) and we have to call it before the 1000. Good thoughts… it's going to be a great, fun, hard ride.
Really looking forward to spending the day on the bike with Sandy… even if we are on a mission. Here's to open roads, fair weather, and a trouble free ride.
Look for a post after the ride for how things went and the Iron Butt Association submission to get the ride certified.